Do You See The Resemblance?
January 7, 2012 8:32 PM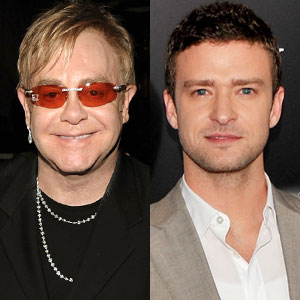 Justin Timberlake is seriously considering Elton John's offer.
Elton John is working on his biopic titled, "Rocketman." This is a movie based on the life of Sir Elton John and is currently still in the planning stages. The script is complete and depicts the life of a young Elton John who wanted to DANCE, despite life growing up in a mining town.
Sir Elton has his mind made up that he would like Justin Timberlake to play him and Mr. "Sexyback" is highly considering the offer. He does have a full plate with other projects in the works, but how can you decline an offer from Elton John? LOL